Activities of our members
FEBA members are daily committed to prevent food waste and reduce food insecurity.
They recover safe and edible surplus food from food business operators and transport, sort, store, and redistribute it to a network of affiliated and qualified charitable organisations including charities, social restaurants, soup kitchens, shelters, etc.
They can also redistribute produce withdrawn from the market, food from the Fund for European Aid to the Most Deprived, and food from individual or corporate collections.
The food is sometimes processed and prepared in meals which are provided to charitable organisations.
In some countries, in particular Estonia, Germany and the Netherlands, the food is redistributed not only to other charitable organisations but also provided directly to end beneficiaries.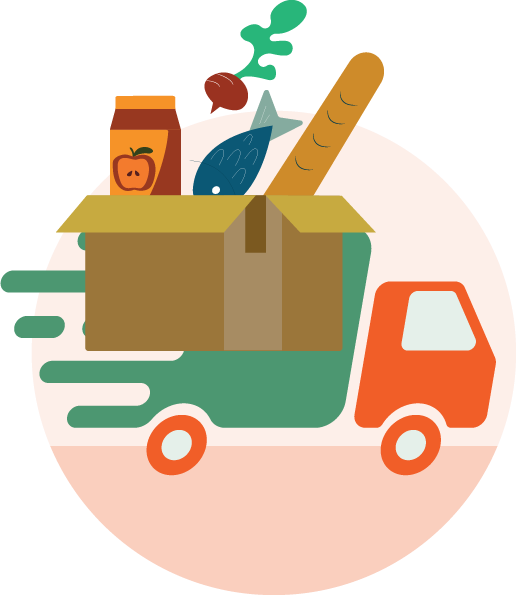 Prevention of food waste through the recovery of surplus food
Surplus food is edible and safe food that for various reasons is not purchased or consumed by customers or people for whom it was produced, processed, distributed, served or purchased. It can be donated by food and drink manufacturers, retailers, wholesalers, food service, etc.
Food donation is a beneficial solution to prevent food waste and reduce food insecurity: it is a business friendly, environmentally sensitive, and socially responsible alternative. Food donation is the best destination when surplus food occurs because it ensures the highest value use of edible food resources for human consumption.
The publication and dissemination of the EU Guidelines on food donation by the European Commission was extremely important to foster the recovery and redistribution of surplus food.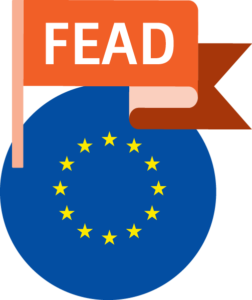 The Fund for European Aid to the most Deprived (FEAD) and the European Food Banks
Established in 2014, the Fund for European Aid to the Most Deprived (FEAD) has been addressing the worst forms of poverty in the EU, such as food deprivation, child poverty and homelessness, with a total allocation of €3.8 billion (current prices) for the programming period 2014-2020. The EU provides up to 85% of funding, which is complemented by the Member States' own resources. This brings the total value of the fund to around €4.5 billion.
Member States can use the fund in two ways:
for a food and/or basic material assistance operational programme (OP I); and/or
for a social inclusion operational programme (OP II)
Sole European fund to address the most severe forms of poverty, the FEAD has been instrumental to meeting the basic needs of the most vulnerable citizens. Furthermore, in addition to alleviating poverty through food and/or basic material assistance, the FEAD has introduced innovation offering possibilities to Member States to trigger real processes of social inclusion.
11 FEBA members are currently receiving food coming from the FEAD and/or national funds/programmes: Belgium, Czech Republic, Estonia, France, Ireland, Italy, Lithuania, Luxembourg, Poland, Slovakia and Spain. Although the core mission of FEBA members consists in preventing food waste and reducing food insecurity through the recovery and redistribution of safe and good food rescued from becoming food waste, the FEAD represents a complementary source of supply to the surplus food recovered from the food value chain, and also to other channels such as fruits and vegetables withdrawn from the market and the food collected from individual donations.
In 2020, FEBA members redistributed 162,466 tonnes of FEAD food.
Do you want to know more about the FEAD implementation amongst FEBA Members? Read the report for 2020:
To access the 2019 report available in different languages, click below.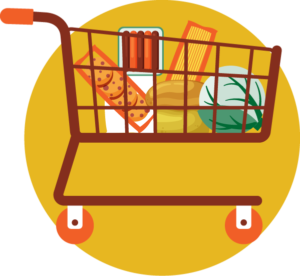 Food collections: an essential activity of the European Food Banks
Every year, usually at the end of November – early December, many FEBA members organise a national Food Collection in collaboration with retailers. During this occasion, citizens are invited to make a gesture of solidarity by purchasing food when they are grocery shopping and donating it to the Food Banks. Food Collections are only made possible by the collaboration of thousands of supermarkets and retailers and the mobilization of hundreds of thousands of volunteers and millions of citizens.

Considering Europe has been heavily impacted by the effects of climate change, the COVID-19 pandemic, and the war in Ukraine, especially at this moment in time Food Collections are extremely important to collect specific food products and raise awareness among the citizens about food waste and food insecurity.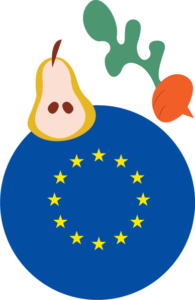 EU and national withdrawn produce
This activity consists in receiving and redistributing produce withdrawn from the market for free distribution (price stabilization mechanism) in the framework of EU and/or national programmes.