By sharing their expertise and know-how, donating food, equipment, and funds as well as engaging their employees with volunteering activities and other initiatives, our partners support Food Banks to reduce food insecurity and prevent food waste in the community.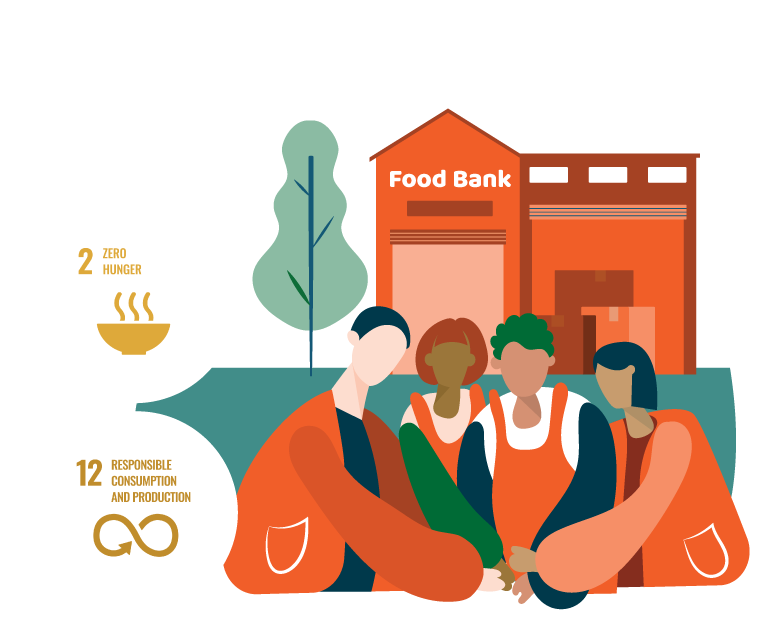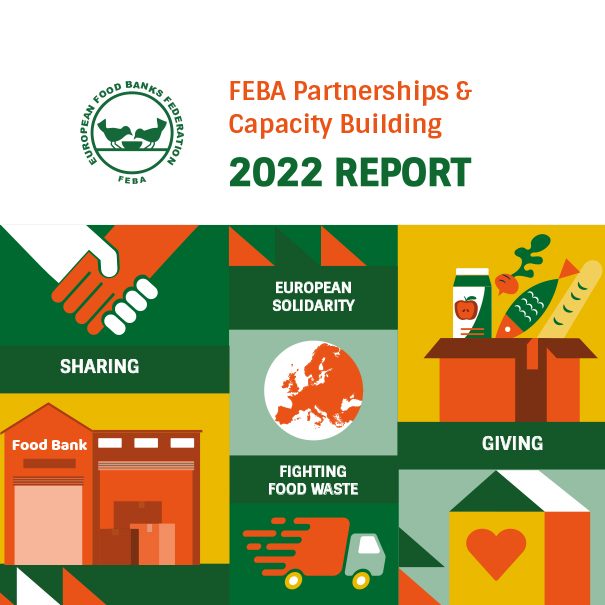 The report gives an overview of all the partnerships and capacity building activities that FEBA carried in 2022 aiming to pursue the objective of strengthening and developing the network, and to increase the impact of FEBA Members.

Billa is proud of the partnership with FEBA and the collaborations with foodbanks. Together we want to play an active role in preventing food waste and reducing food insecurity in our countries.

We are proud to collaborate with FEBA and share the same mission of having a positive impact in our planet and society. Every day, our blue pallets support the crucial activity of European Food Banks and maximize the efficiency of food distribution. David Cuenca, President, CHEP Europe.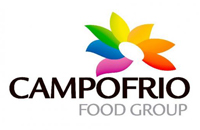 Our purpose as a company is to offer favourite foods to communities where we are present, and one of our principles is to promote the well-being of our stakeholders. It is under this vision and these values that our partnership with FEBA makes perfect sense.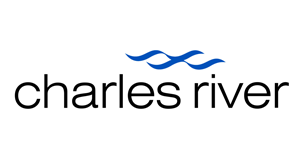 Charles River is pleased to support our local communities through the important work of the European Food Banks Federation (FEBA) in addressing hunger and food insecurity.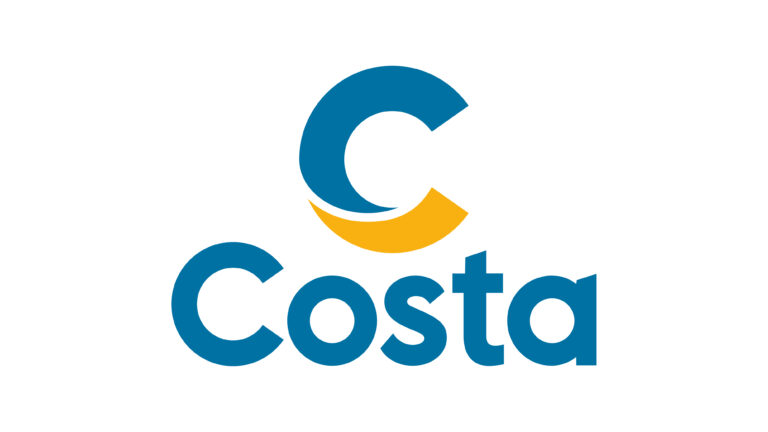 Being a partner of the European Food Bank makes us proud and increasingly ambitious. Together, we can contribute to the fight against food waste, not only on board our ships, but involving the communities of the ports of call to create a new model of sustainable and inclusive tourism.

Eurostep has been collaborating with FEBA for years thanks to the Eurofeel organisation by organizing an hitchhiking race to enhance solidarity and European citizenship.

IFCO´s purpose is to make the fresh grocery supply chain sustainable. We are therefore honored to support FEBA and its members in their mission to reduce food waste and food insecurity.
Mike Pooley, CEO

The Jones Day Foundation is proud to be able to give back in numerous ways to the communities in which we work and live, including by supporting the European Food Banks Federation (FEBA) and its efforts to reduce food insecurity in Europe.
Partnering with FEBA is a great match for us and supports our 'Plant Positive' objectives by providing fresh fruits and vegetables to families facing food insecurity. Not only that but also what you choose to eat is one of the easiest and least expensive ways you can reduce greenhouse gas emissions. Plant-based diets are also linked to better health outcomes but far too many people don't have access to enough fruits and veggies. By partnering with FEBA, we're trying to change that.
  * Companies and organisations that FEBA has engaged with in the current and previous year.