From 13 to 15 June 2022, Federacja Polskich Banków Żywności, FEBA Member in Poland, visited Matsentralen Norge in Norway.
The delegation included representatives from three Food Banks, the Polish Federation of Food Banks, and recipient organisations. The visit took place in the context of an agreement signed by the Norwegian and Polish Food Banks in 2021 to participate in a collaborative project supported by the Active Citizen Fund. The project involves study visits to both Poland and Norway and exchange of experience on a number of relevant topics. The Active Citizen Fund facilitates cooperation projects between Nordic countries and European countries with the goal of strengthening civil society and social activity, and supporting vulnerable groups in Europe.
Previously, but also as part of this project, the Norwegian and Polish Food Banks arranged a workshop on "Food waste, food donation and policy" in 2021. In January 2022, they further organised a workshop on "School visits and other activities to raise awareness about food waste".
During the visit in June, Paula Capodistrias and Per Christian Rålm from Matsentralen Norge took the group from Poland for a visit to several of their partners. At BAMA- Gruppen AS, the Polish representatives were able to learn about the collaboration with the Norwegian Food Banks, since the establishment of the very first Food Bank in Oslo in 2013. Besides visiting Unikum, where the Polish representatives gained insight into the "Matsentralen kitchen" project, the group further visited the Evangelical Centre, which is an important partner of the country's Food Banks.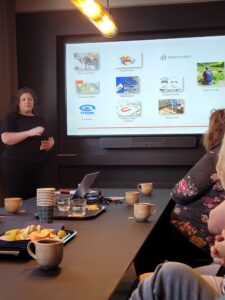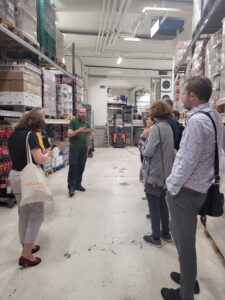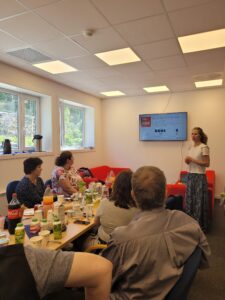 Additionally, the Polish delegation was invited to the office of Matsentralen Norge, as well as Matsentralen Oslo and Matsentralen Vestfold and Telemark. At the latter, the group got the chance to witness the project "Matsentralen Primær" in action.
During three intense days, Polish and Norwegian Food Banks had the opportunity to exchange important experiences and inspire each other. After the summer holidays, a delegation from the Norwegian Food Banks will travel to Poland to continue this valuable cooperation. Read more here.